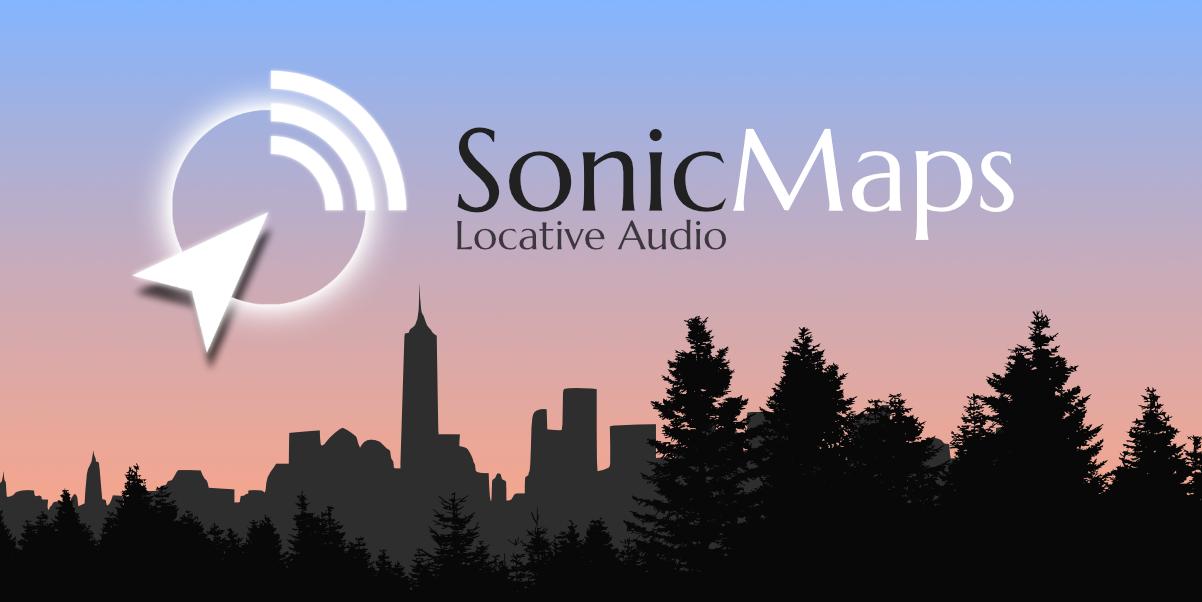 SonicMaps 2.1 released
The SonicMaps Locative Audio platform has just received a long-awaited update to adhere to the latest UI/UX standards so you can enjoy the best possible experience on every device.
Created in 2012 at NOVARS Research Centre, SonicMaps is now part of Recusive Arts⁠—a spin-off company from the University of Manchester⁠—and it has recently been sponsored by the European Art-Science-Technology Network for Digital Creativity, which allowed us to rebuild the platform from the ground up with a focus on usability and reliability, but also offering a number of new features that we hope you will find useful when creating audio tours around the world.
SonicMaps Editor
Online Editor (Web App). Use your browser to draw overlapping or disconnected zones (geofences) on the map. Group them into stacked layers to facilitate your workflow.


Listening Mode. Simulate a soundwalk to test your sound areas at any location as you build your project without having to walk outside.


Text-to-speech. Integrated WaveNet speech synthesis in 10 different languages to generate audio content for your projects.


Hosted Audio. Upload audio files to your own dedicated sound library.


Visibility Options. Choose who can access your projects (e.g. private, public, etc.)


SonicMaps Player
Web App. The new Player now runs on your mobile device using a web browser. No need to download or install anything.


Remote Listener. If an audio tour is too far for you to physically visit, it can still be experienced remotely by dragging a virtual listener around the map.


Your position is accurately displayed on the map using GPS location services and audio is automatically played back when you walk into a geofence.


Add to Home Screen. This browser feature lets you run our Player in full-screen mode from a home screen icon/shortcut


We have included a comprehensive search engine to let you find the best locative audio experiences in your area. Content creators might also share their projects using a Project Unique Identifier (PUID)
GET STARTED
The SonicMaps Player is free to use for everyone and the new Editor is available for a small fee that help us with the cost of running our servers and the maintenance and improvement of the apps and platform.
Now we are also offering a promotional 2-month free trial for all subscriptions made by 29 Feb 2020. You won't be charged during your free trial, and you can cancel anytime.
Legacy Projects
SonicMaps v.1.x projects are no longer compatible with the new apps. Please contact us if you'd like to recover a legacy v.1 project.