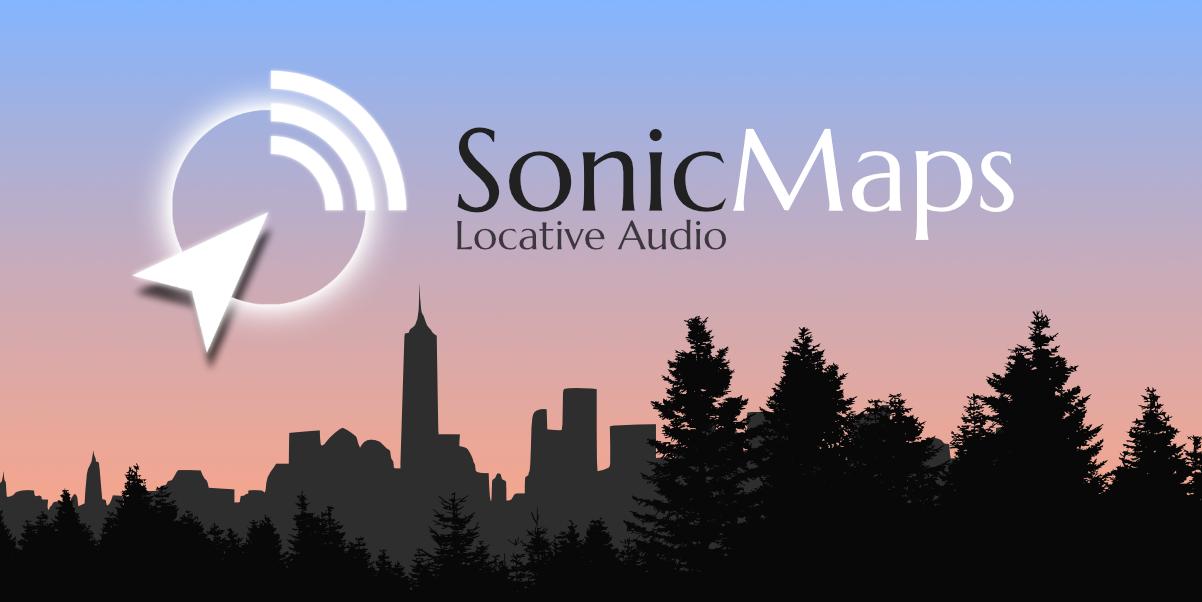 SonicMaps 2.1.3 released
Spring is just around the corner and we are getting ready to boost your creativity with new tools and a better workflow to further engage your audience.
Route tool
Audio tours based on narratives and storytelling generally require to be explored following a path in a specific order. This new tool will let you draw a route to guide your visitors from a start to a finish location.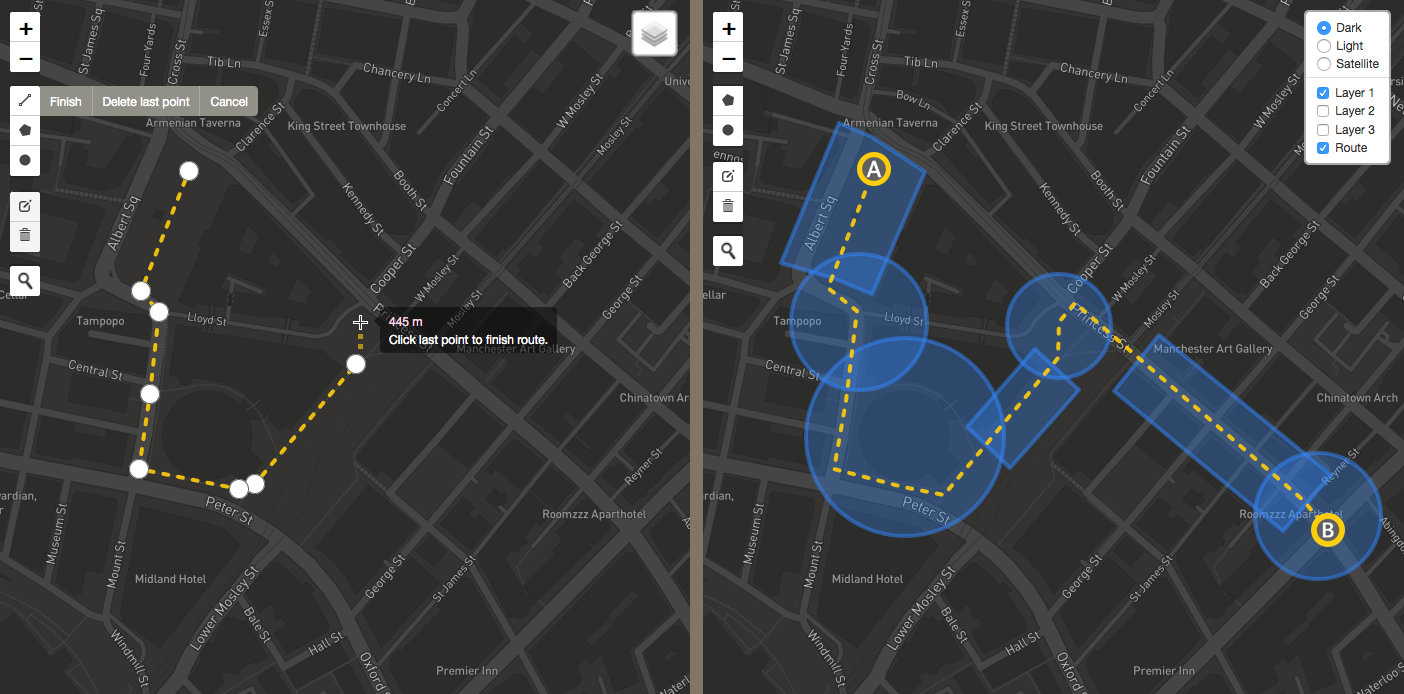 Distance attenuation
Increase immersiveness by using this option in circular areas to simulate signal amplitude attenuation depending on distance from the audio source. When enabled, the perceived loudness of the sound will decrease as we move away from the center of the circle, similarly to real-world audio sources.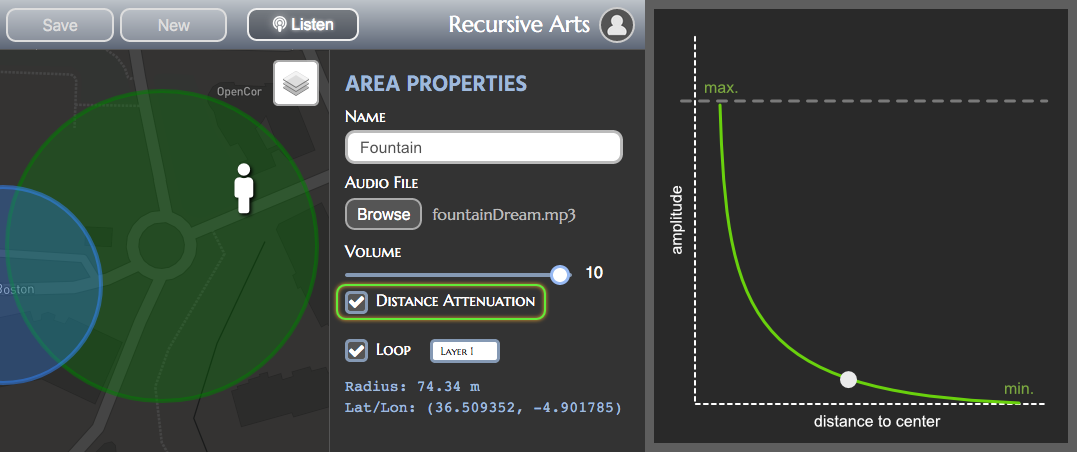 Other features
[Editor] Batch Upload. Save time by uploading multiple audio files at once to your SonicMaps audio library (My Sounds).


[Editor] Geocoding. Find places and addresses quickly with the new geocoding service.


[Player] Categories. Filter search results by category (e.g. tourism/travel, art/music, etc.)


Minor bug fixes.
Please contact us if you have any question about SonicMaps. We'd love to hear your comments.